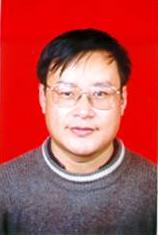 Degrees:
Ph.D. - Harbin Institute of Technology (English Website)
Courses 2015-2016:
Comp 2663 Software Engineering 1
Comp 3773 Advanced Object Oriented Application Development With C++
Comp 3613 Artificial Intelligence 1
Comp 4613 Artificial Intelligence 2
Comp 3413 Automata
Comp 3703 Translators
(Students can click here for course descriptions, or here for reference notes)
Honours Students 2019:
Professional Activities:
Library Liaison
(2005 - 2007)
Communicate with University Library Committee on behalf of Acadia
Manage Acadia's library acquisition budget
Encourage faculty to participate in literary collection building
Seminars and Special Speakers Coordinator
(2004 - 2005)
Organize seminars with internal and external speakers
Co-ordinate with graduate representative for seminar dates
Entertain visitors to the seminars
APICS Representative
(2002 - 2011)
Establish communications between APICS and Acadia
Organize Acadian participation in the conference
Organize local programming competition teams
Attend regional APICS (C.S.) committee meetings
Research Interests:
Image and Video Recognition
Machine Learning and Inference Mechanisms
Neural Networks and Genetic Algorithms
Logical Theory and Algorithms
Currently, I am doing the research work related to following topics:
1. Temporal Video Segmentation Algorithm Based on Ensemble Learning
2. Base Station Controlled Intelligent Clustering Routing in Wireless Sensor Networks
3. Web Image Retrieval Based on a User Interest Model
(For more information, see this more detailed outline)
For More Information:
Please see my alternate website.